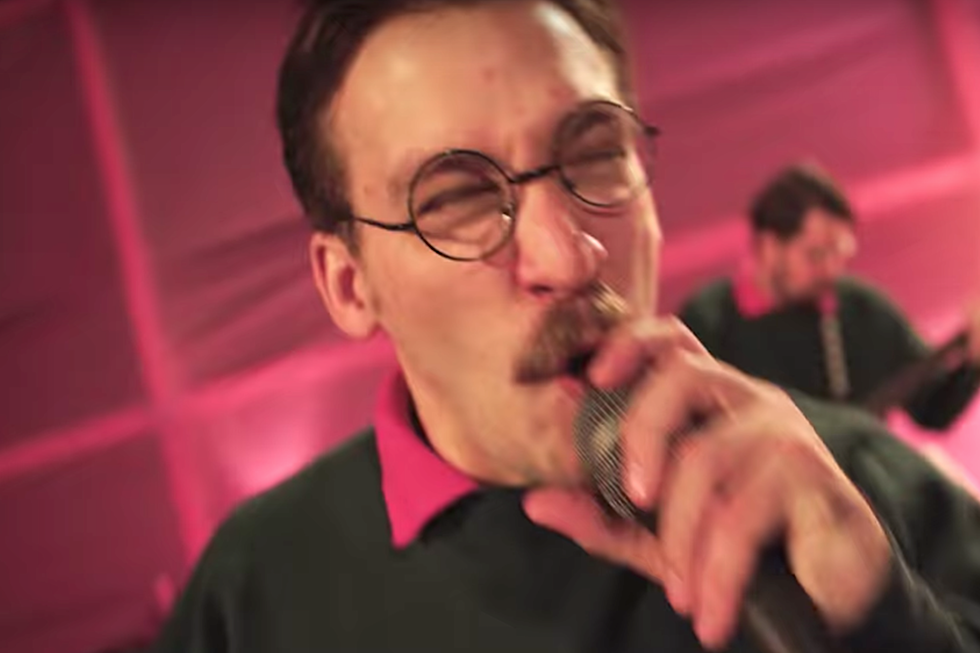 Ned Flanders Metal Band Okilly Dokilly Perform on 'The Simpsons'
YouTube: Okilly Dokilly
Simpsons-inspired heavy "Nedal" band Okilly Dokilly were given the biggest honor of their careers Sunday night (April 7). The Flanders-loving metallers were actually featured in an episode of The Simpsons, performing "White Wine Spritzer" during the show's credits.
The "White Wine Spritzer" video has been a huge hit on YouTube, going viral with over 5 million views. The music video was played at the end of "I'm Just a Girl Who Can't Say Doh," which tells the story of Marge becoming the Director of Springfield's local theater thanks to Lisa's Hamilton-esque script.
"We saw the video and knew they had to be on the show. We do not endorse their message of indiscriminate drinking of white wine spritzers," says Simpsons Executive Producer and showrunner Al Jean.
"Myself and everyone involved with Okilly Dokilly are so very honored," says Okilly Dokilly frontman Head Ned. "The fact that the 'White Wine Spritzer' video appeared on an episode of The Simpsons is still unreal to us. We are very excited and beyond humbled to have been a part of the show's legacy."
Okilly Dokilly's second full-length album, Howdilly Twodilly, was released in March. To grab a copy, click here and see the band perform on The Simpsons below.
50 Most Controversial Hard Rock + Metal Album Covers [NSFW]