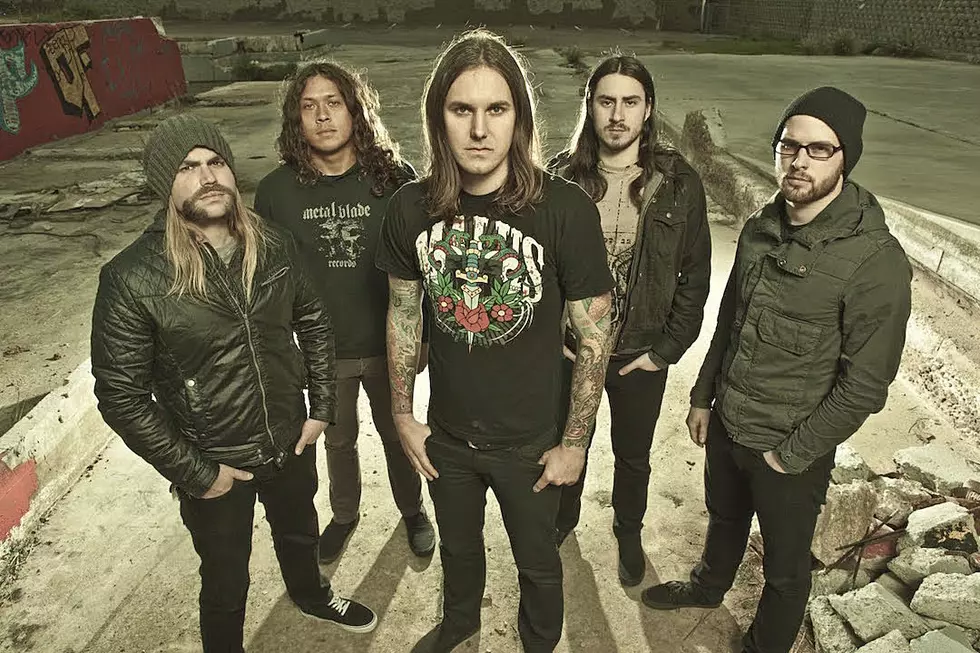 Musicians Respond to As I Lay Dying's Touring Return
Metal Blade
As I Lay Dying's controversial return has seen many members of the metal community to go silent, choosing to not comment on the situation. A select few, however, have come forth with stances following the group's announcement of their first shows in over five years.
Fear Factory guitarist and co-founder Dino Cazares responded to backlash toward the band's return by saying, "We are living in America where people deserve a second chance and a right to earn [an] honest living!" He continued in a separate tweet, "I'm not trying to convince you or anyone else to celebrate or support his band - no one has to - but plenty [people] do. All I'm saying is he is out of prison and he has a right to have his life and his career, that is all."
Cazares further commented in another tweet, claiming, "People don't know the whole story. He still has to pay for child support for three kids. He can't afford it working at McDonald's." Hatebreed frontman Jamey Jasta responded, questioning the validity of the guitarist's statement. "That's not exactly true but we'll wait to talk about it in on the podcast!"
Fit For a King frontman Ryan Kirby weighed in on the double standards he has seen in the response to As I Lay Dying's return:
In a since-deleted tweet, Born of Osiris guitarist Lee McKinney called out the band directly for coming back. "Heard about @ASILAYDYINGBAND going back on tour. Heard the package is being sold as AILD +1.. how pathetic. Bring your steroid ass my way Tim... I'll show you what it feels like to be an abused woman. You're pathetic. You deserve no place in this industry."
You can check out full lists of dates for As I Lay Dying's North American and European treks here and here. Aside from their new song, "My Own Grave," they have also released a 30-minute tell-all video talking through their decision to reunite with their "classic" lineup of Lambesis, guitarists Nick Hipa and Phil Sgrosso, bassist Josh Gilbert and drummer Jordan Mancino.
See As I Lay Dying in the 50 Best Metal Bands Who Released Their First Album in the 21st Century
10 Shocking Crimes in Rock + Metal History