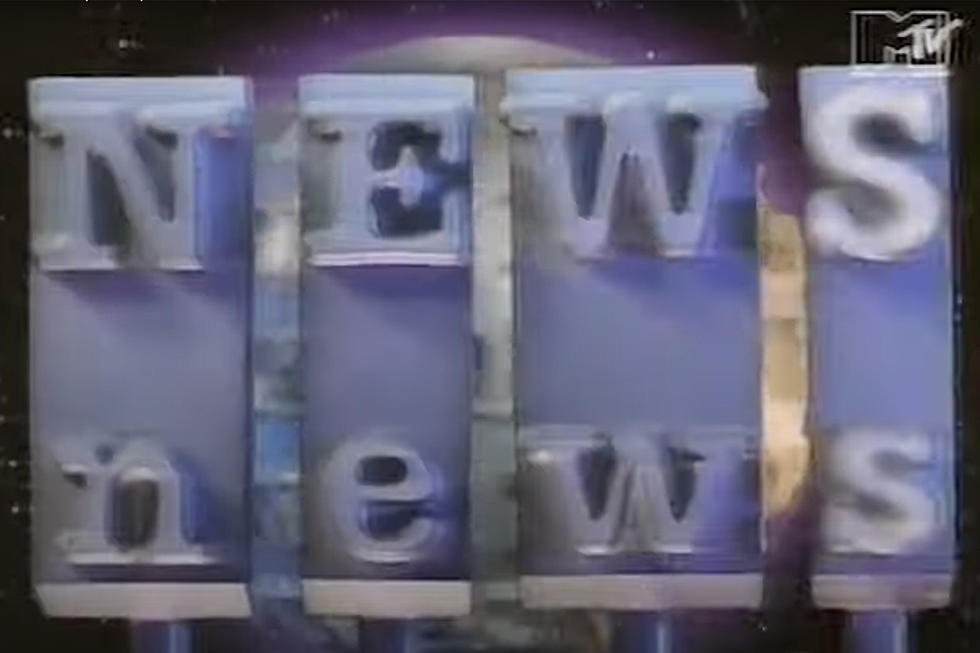 'MTV News' Shut Down After 36-Year Run
YouTube: tevebits rewind
It's the end of an era, as Paramount Global has shuttered MTV News after a 36-year run as part of their latest round of layoffs at the parent company. During MTV's music-centric heyday, MTV News breaks often kept audiences in tune not only with the breaking stores on their favorite artists, but were big in educating and giving voice to the issues facing youth culture.
With MTV booming in the '80s, the network sought to expand its programming and initially launched The Week in Rock in 1987, a news show led by correspondent Kurt Loder, who would anchor a majority of the MTV News offerings over the years. While The Week in Rock remained, MTV News breaks often broke up the music video programming and commercials.
Coverage began to expand beyond music in the '90s with MTV News' "Choose or Lose" coverage of the 1992 presidential campaign that helped them earn a Peabody Award.
Beyond Loder, the MTV News team grew with correspondents such as Tabitha Soren, SuChin Pak, Gideon Yago, John Norris, Alison Stewart, Serena Altschul, Sway Calloway and Chris Connelly all making a name for themselves during their time at the network.
Loder commented, "Thanks to everyone for all the kind words today..."
On Twitter, Norris commented, "For those asking my thoughts, I feel first of all for everyone laid off. I have literally been there, and I wish you all the best. I'm not gonna bore you with some long, self-indulgent thread. I will only say that I have nothing but gratitude and love for @MTVNEWS. Always."
Gideon Yago added, "I was a nobody with a love for pop culture and a 1-chip miniDV camera before that place gave me a ticket backstage to the world. Some of my best friends, greatest experiences and most treasured memories were spent there. RIP to MTV News."
READ MORE: 'MTV Unplugged' Episodes Ranked
Things took a turn for MTV News in 2017 when the network decided to restructure the news division to focus more on video, laying off a significant portion of their editorial staff. Downsizing continued in the 2020s, and now comes word of MTV News official shuttering.
Revisit some of the MTV News breaks and "Choose or Lose" coverage over the years below.
MTV News Breaks
MTV News "Choose or Lose"
11 Best MTV Shows That Were Actually About Music
That's what it was created for, after all. Given MTV's increased proliferation of such comedy and reality programs (among other genres) over the last 30 years, it can be easy to forget that, you know, MTV stands for Music Television.