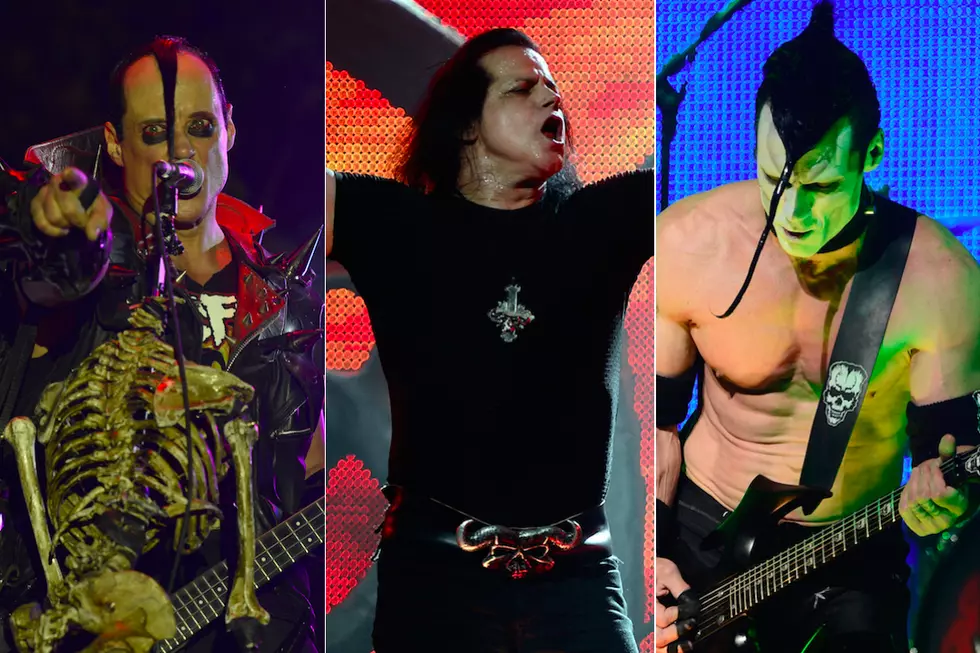 Misfits Announce December 2017 Classic Lineup Las Vegas Show
Duane Prokop / Frazer Harrison (2), Getty Images
"Honestly… I'm gonna be brutally honest here. I would suggest for them to tour as much as they can off those original records, because there's some serious magic in those melodies and that songwriting," said Lombardo. "I don't know if… With the growth of each musician in that band, their method of songwriting has evolved. So I don't know if that… Unless they maybe bring in a producer that hones them and dials them into… says, 'No, the song is too long now. We're over two minutes. The song's too long. That can't be.' Maybe it can work. But I honestly… Hey, the Misfits are the Misfits. They can do what they want. I'm a hired gun and I'll just stay back. And if they want to record, I'm there."
Back in May, Glenn Danzig kept the door open for more shows in an interview. "It is what it is," said Danzig. "But everyone seemed to have a great time. I think it exceeded expectations, which is always good, and the write-ups were just insane."
He went on to state, "We'll see. I'm open to possibly doing some more shows. I don't want to tour, but if it happens and everything lines up properly, I would imagine there'd probably be a couple more shows. I don't know when, but I'll keep an open mind."
Look out for tickets Friday (Sept. 29) at 10:00 AM PST at AXS.
Misfits Las Vegas Show Admat
Loudwire Music Awards Tickets Available Now!