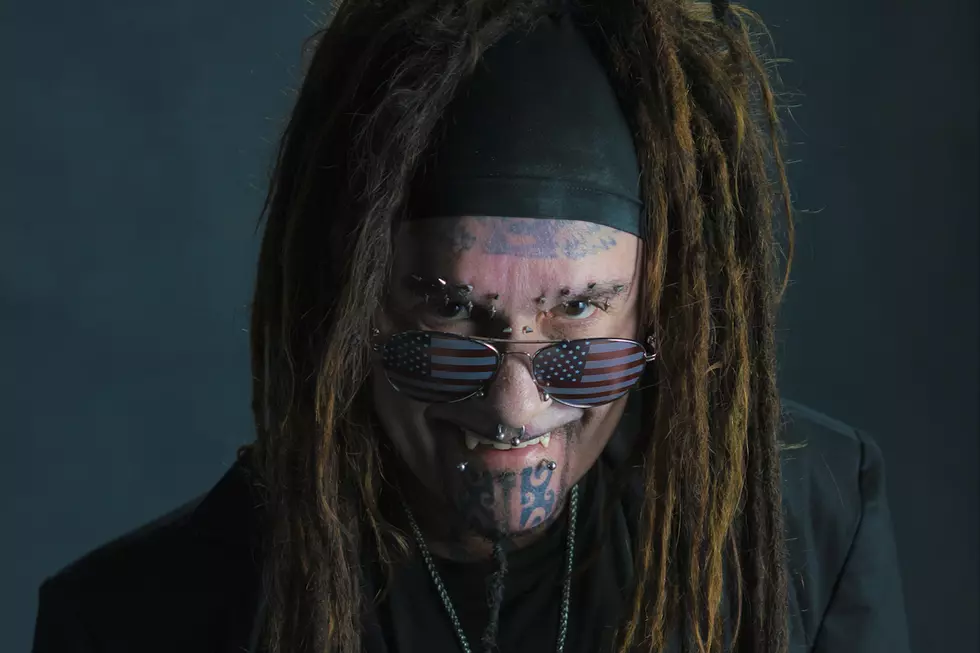 Ministry Working on New Album + Al Jourgensen Remixes David Hasslehoff
Phil Parmet
Ministry is already working on a new album, following the March release of AmeriKKKant. Frontman Al Jourgensen, who turned 60 earlier this week, shared the news about the effort, its inspiration and more in an interview with Billboard.
"The last album was not an anti-Trump album, it was like the 'how we got here' album. It kind of touched on what I was talking about with the (Surgical Meth Machine) album, how society has changed so drastically since social media became ubiquitous." He adds, "Trump is the perfect byproduct of the society we've created… Society is really changing, but I do actually see hope, in a very cautious way, the same way I saw hope back in the late '60s when I was first really becoming aware of politics and the way society works."
Jourgensen continues, "I just hope we don't make the same mistakes that turned a social movement into the latest fashion trend. If you look back on the '60s, we made some nominal civil rights and gender rights gains, but generally what we have to show for it is LSD and bell-bottoms and Woodstock. I'm hoping we go a little bit further this time. And I do see the new album touching on topics like that."
He adds, "I think this next album is going to be much more of a positive message of 'How do we get out of Trump and keep it that way?' So I'm thinking about this in a structural sense." Jourgensen continues, "We're getting a lot more into electronics again and scratching, as opposed to three chords and a cloud of dust and shouting as loud as you can through blown-out speakers. That's certainly served its purpose for me for a while, but I think we're getting into more heady material."
Jourgensen recently teamed up with DJ Swamp to remix David Hasselhoff's cover of Neil Diamond's "Sweet Caroline.' "It was the most surreal project I've ever been involved with. I didn't even have to take acid, and I felt like I was trippin' balls," says Jourgensen. "David Hasselhoff has a new album coming out, some originals and some covers — and for whatever reason — and this is the part that still perplexes me since I haven't met David Hasselhoff yet — he decided I would be the perfect person to mix this." He concludes,"So it's like, 'I'm game! I'll take the challenge. This could be cool,' and sure enough, man, as soon as I heard it, I felt like I was on some of Timothy Leary's best MDMA I've ever been on!"
Ministry just announced tour dates for the second leg of its AmeriKKKant tour, which coincides with the 30th anniversary of the group's landmark album The Land of Rape and Honey. The album was released back on Oct. 11, 1988, and is where the group found their iconic heavy industrial sound. Check out Ministry's tour dates here.
2018's Best Metal Albums... So Far
10 Greatest Industrial Rock + Metal Bands