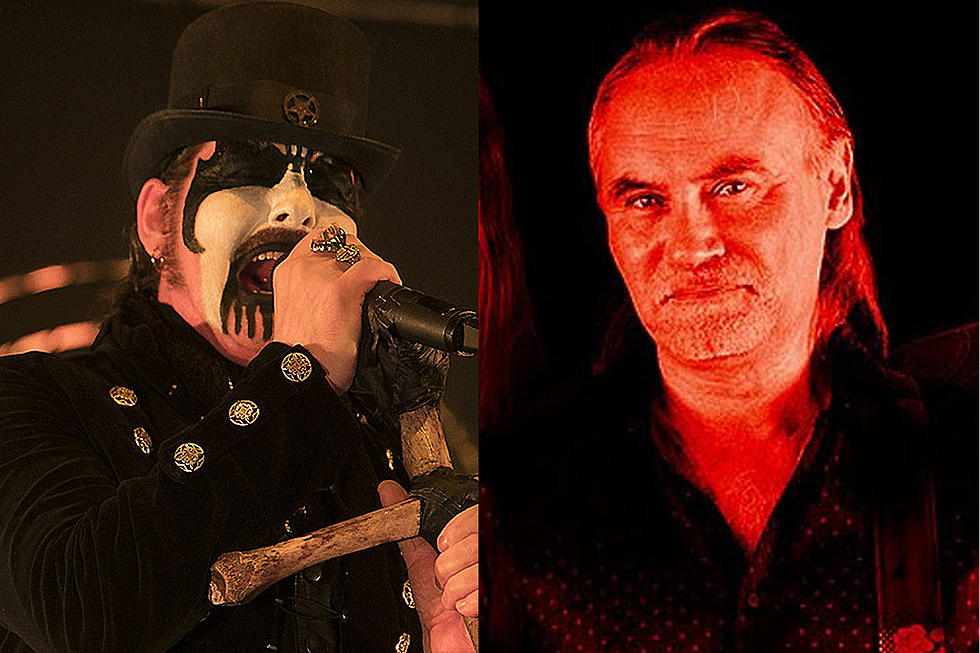 Mercyful Fate Didn't Invite Michael Denner to Take Part in 2020 Reunion
Raymond Ahner, Loudwire / Metal Blade
The iconic guitar duo of Hank Shermann and Michael Denner will not be featured in Mercyful Fate's upcoming reunion. Though Shermann has been confirmed, Denner reveals he was never even approached to take part in the band's 2020 plans.
Mercyful Fate will perform an unspecified number of European shows in 2020 and likely release a new album, as the band has one record left on their Metal Blade contract. Denner says "it's a pity" he wasn't asked to rejoin Mercyful Fate, who haven't performed live in 20 years.
"I was not asked to join, and was told only two days before it was public news," Denner tells Metalized. "I think it's a pity for the fans of the original Mercyful Fate. Especially since I'm in the shape of my life right now. But now it's just a matter of putting it behind me, and look forward to the release of the upcoming Denner's Inferno album In Amber."
Before the Mercyful Fate reunion was announced, Denner told Rat Salad Review, "I saw an interview with him he did a few months ago, and he said if it should be done, it might be with the lineup who did the last two albums. And that leaves me out. [Laughs] Then it's not the original lineup he wants. He wants to do it with the Swedish guys." [via Blabbermouth]
Bassist Timi Hansen was originally supposed to take part in the reunion, but was forced to bow out due to a battle with cancer. That leaves Denner as the only prominent original member of Mercyful Fate to not be invited back.
Mercyful Fate's upcoming shows will consist only of songs from their first mini LP, Melissa and Don't Break the Oath — plus some brand new songs written in that same style.
See King Diamond in the Top 66 Hard Rock + Metal Frontmen of All Time