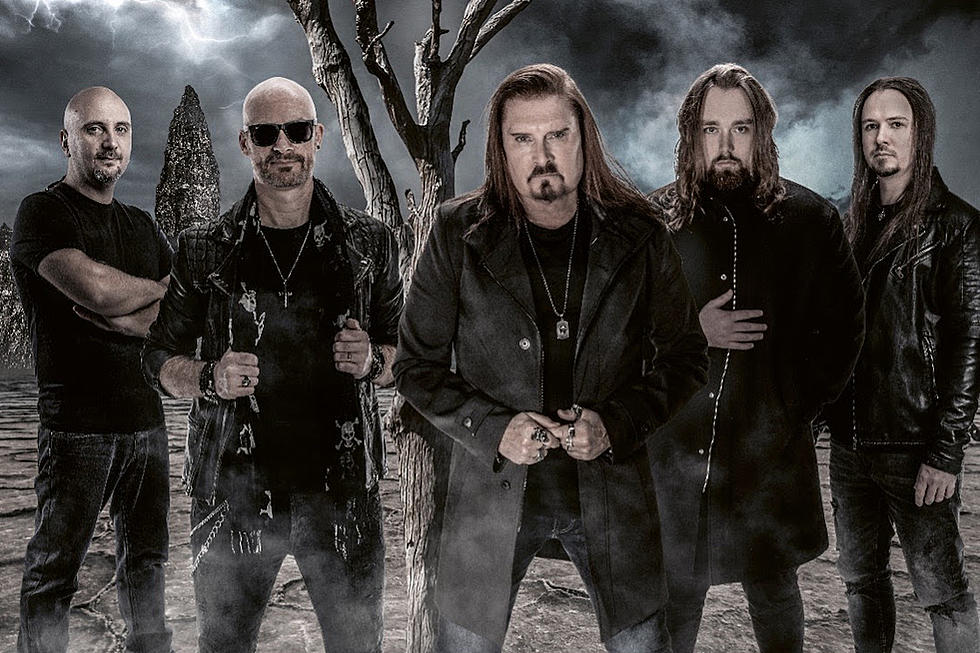 Dream Theater's James LaBrie Drops 'Devil in Drag' Single Off First Solo Album in Nine Years 'Beautiful Shade of Grey'
InsideOut Music
The members of Dream Theater have been incredibly active inside and outside of the band over the last couple of years. Singer James LaBrie is the latest to deliver and he just dropped the "Devil in Drag" single off his forthcoming solo record, Beautiful Shade of Grey.
It's the first solo effort from the prog metal icon since 2013's Imperfect Resonance and comes on the heels of Dream Theater's 2021 album, A View From the Top of the World. Lyrically, LaBrie takes a head-first dive into personal subjects, including "maturation, loss, a myriad of complex relationships" and the singer's "burning passion for music," per a press release.
"A lot of these lyrics are dealing with the beauty of human beings, and a lot are dealing with the grey areas of the in between. You're not exactly happy, but you're not exactly sad, either," said LaBrie of these themes.
Regarding the lead single, which can be heard below, he said it is about "someone who started out as a decent human being, but along the way lost touch with their roots – overtime becoming self-serving, narcissistic and devoid of principles or values" and that the track was "written from the perspective of someone who's known them all their life and, seeing them now, asking, 'What happened?'"
Contributors on Beautiful Shade of Grey include Paul Logue of Eden's Curse (bass, acoustic bass, acoustic rhythm guitar - 6 and 12 string), longtime LaBrie collaborator Marco Sfogli (guitar leads, solos) Christian Pulkkinen, also of Eden's Curse (keyboards) and LaBrie's son Chance (drums).
Beautiful Shade of Grey drops May 20 through InsideOut Music and pre-orders can be placed here. View the album art and complete track listing further down the page.
James LaBrie, "Devil in Drag"
James LaBrie, Beautiful Shade of Grey Album Art + Track Listing
01. "Devil In Drag"
02. "SuperNova Girl"
03. "Give And Take"
04. "Sunset Ruin"
05. "Hit Me Like a Brick"
06. "Wildflower"
07. "Conscience Calling"
08. "What I Missed"
09. "Am I Right"
10. "Ramble On"
11. "Devil In Drag" (Electric Version)
Top 25 Progressive Metal Albums of All Time
See Loudwire's picks for the Top 25 Progressive Metal Albums of All Time.