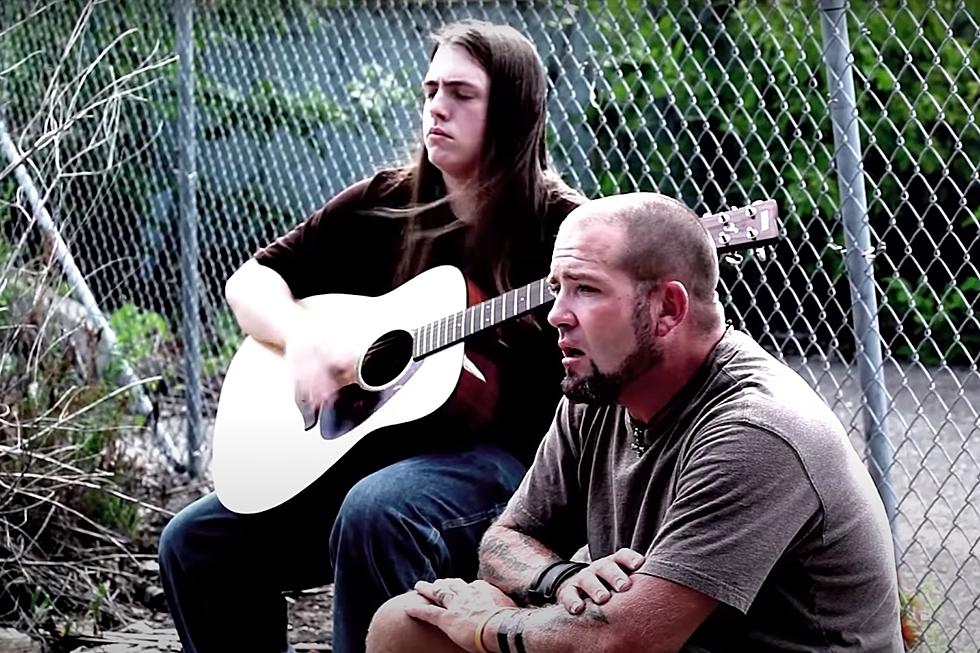 Former Slipknot Vocalist Anders Colsefni to Play 'Mate. Feed. Kill. Repeat.' in Full on Upcoming Tour
YouTube - Painface
Former Slipknot vocalist Anders Colsefni will embark on a tour later this year in Australia and New Zealand with former Mushroomhead frontman Waylon Reavis, where Colsefni will play Mate. Feed. Kill. Repeat. in its entirety.
The tour, dubbed Nu Metal Mayhem, features 12 dates in Australia and New Zealand throughout the month of October. The trek kicks off Oct. 11 in Sydney, Australia and will wrap up the 23 in Dunedin, New Zealand.
See the full tour schedule below.
Colsefni, who was in Slipknot from 1995 to '97 and was replaced by Corey Taylor, sang for the group on Mate. Feed. Kill. Repeat., which was technically their first album, although 1999's Slipknot is often regarded as their first official release. The 8-track album was released on Halloween in 1996, and also featured founding members Shawn "Clown" Crahan, Paul Gray and Joey Jordison, in addition to guitarists Donnie Steele and Josh Brainard.
READ MORE: Study Shows Which Bands Rock + Metal Fans Travel Furthest to See Live
Including the hidden track "Dogfish Rising," the album clocks in at just over 51 minutes, and Colsefni is set to perform it in full during the upcoming run. Reavis, on the other hand, will play Mushroomhead songs, as well as some by A Killer's Confession. He was a member of Mushroomhead from 2004 until 2015.
Tickets for the tour can be purchased at this location, where fans can also request a "VIP Enquiry" for each artist.
Waylon Reavis + Anders Colsefni 2023 Australian + New Zealand Tour Dates
Oct. 11 - Sydney, Australia @ Crowbar
Oct. 12 - Adelaide, Australia @ Enigma Bar
Oct. 13 - Melbourne, Australia @ Bendigo Hotel
Oct. 14 - Brisbane, Australia @ Mansfield Tavern
Oct. 15 - Goldcoast, Australia @ Mo's Desert Clubhouse
Oct. 16 - Toowoomba, Australia @ Irish Club Hotel
Oct. 18 - Auckland, New Zealand @ Neck Of The Woods
Oct. 19 - Taranaki, New Zealand @ 8 Bar Pool And Darts
Oct. 20 - Wellington, New Zealand @ Valhalla
Oct. 21 - Christchurch, New Zealand @ The Embankment
Oct. 22 - Queenstown, New Zealand @ Yonder
Oct. 23 - Dunedin, New Zealand @ Dive
A Photo Timeline of Slipknot's Turbulent Career
Because it wouldn't be the 'Knot without chaos.