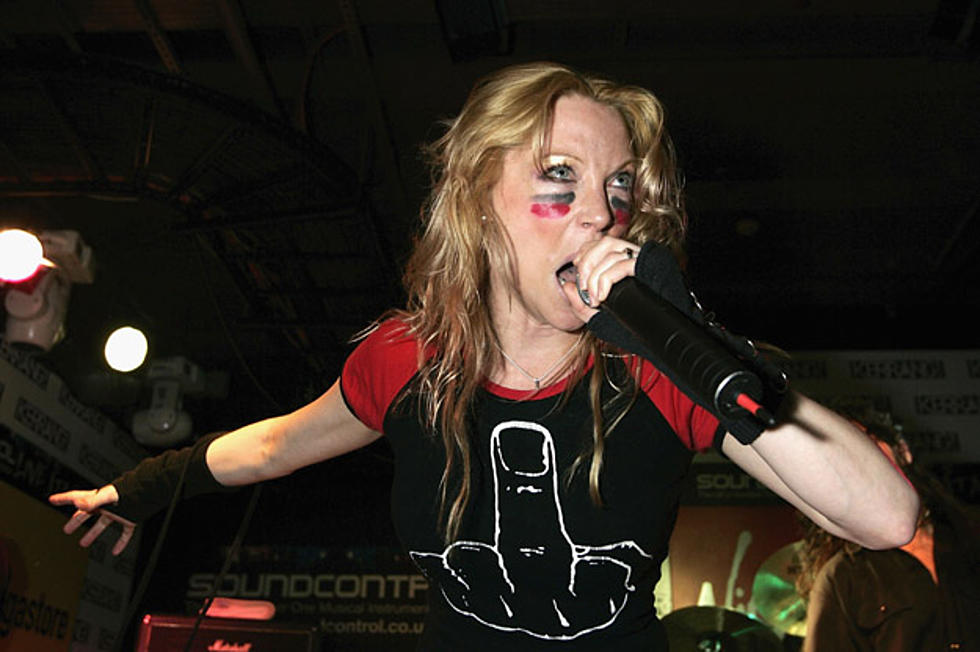 Former Arch Enemy Vocalist Angela Gossow Plans New Extreme Metal Project
Jo Hale, Getty Images
Many fans were shocked when Arch Enemy vocalist Angela Gossow decided to step down from fronting the band in 2014 and focus on managing the group. Now, it appears Gossow may be returning to the limelight with a new project.
In a new interview with French website Hardforce, Gossow talks about her duties as Arch Enemy's manager, and reveals that she is planning to launch a new extreme metal project. As for the timing, she says it will probably be sometime in 2018 once the promotional and touring activities for Arch Enemy's next studio album wrap up.
Roughly translated from French, Gossow states, "Yes, I want to make a new extreme metal project, but this will happen after Arch Enemy and work with Alissa will be concluded and the whole world will sail in calmer waters. I suppose this will be in 2018, when we concluded the first series of tours and all the rest. I will do so when the time comes."
"She knows exactly what's needed for the band," White-Gluz says. "Who can manage the band better than someone who's already been in it? Been there, done that, did all the touring. Plus she's been the manager of the band for a long time. So, it's really a great situation that I have. Angela is still here working with me and the band because she has a lot of wisdom that just some other manager who steps into it really wouldn't know."
Arch Enemy will release the DVD As the Stages Burn on March 31 via Century Media Records. It includes a performance from the Wacken Open Air festival and other material. The band continues to work on the follow-up to 2014's War Eternal.
See Angela Gossow, Alissa White-Gluz + More Supreme Rock Goddesses
Aaralyn + Izzy of Murp Critique Female Extreme Metal Vocalists