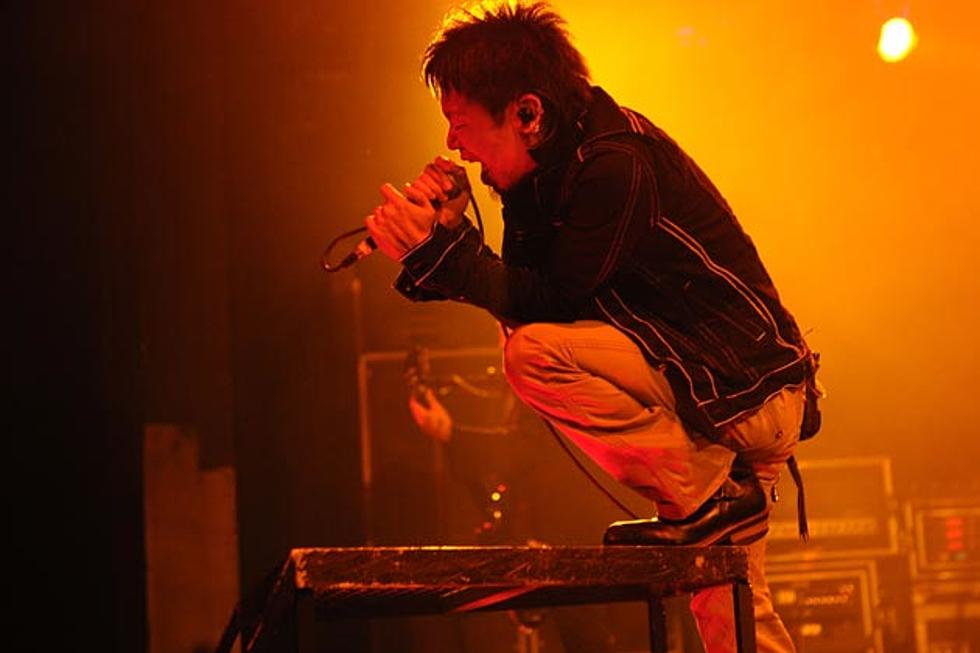 Dir En Grey Reveal 2013 North American Tour Dates
Bryan Bedder, Getty Images
Dir En Grey will return to North America after a nearly two-year absence. The band will play 14 cities in November and they plan to come full force.
The Japanese rock band was sidelined in 2012 by the fact that frontman Kyo sustained damage to his throat, resulting in doctors putting a temporary kibosh on his singing.
In February of this year, the band announced that it would be taking a brief hiatus in order to prevent further damage, thus derailing the band's course and stopping its upward trajectory. It was a pause, but now Dir En Grey are rarin' to go and ready to put a hurtin' on U.S. venues.
"It's been awhile since our last North American Tour, so we intend to focus and play with the same vigor that we do in Japan," Kyo said in a statement. Consider that a promise!
Dir En Grey Fall 2013 Tour:
11/3 -- Dallas, Texas -- Trees
11/4 -- Houston, Texas -- Scout Bar
11/6 -- Atlanta, Ga. -- Center Stage
11/8 -- Baltimore, Md. -- Baltimore Soundstage
11/9 -- Philadelphia, Pa. -- T.L.A.
11/11 -- New York, N.Y. -- Irving Plaza
11/12 -- Boston, Mass. -- Paradise
11/14 -- Toronto, Ontario -- Opera House
11/16 -- Chicago, Ill. -- House of Blues
11/17 -- Minneapolis, Minn. -- Varsity Theatre
11/19 -- Denver, Colo. -- Bluebird
11/21 -- Seattle, Wash. -- Showbox Market
11/23 -- San Francisco, Calif. -- The Regency
11/24 -- Los Angeles, Calif. -- House of Blues