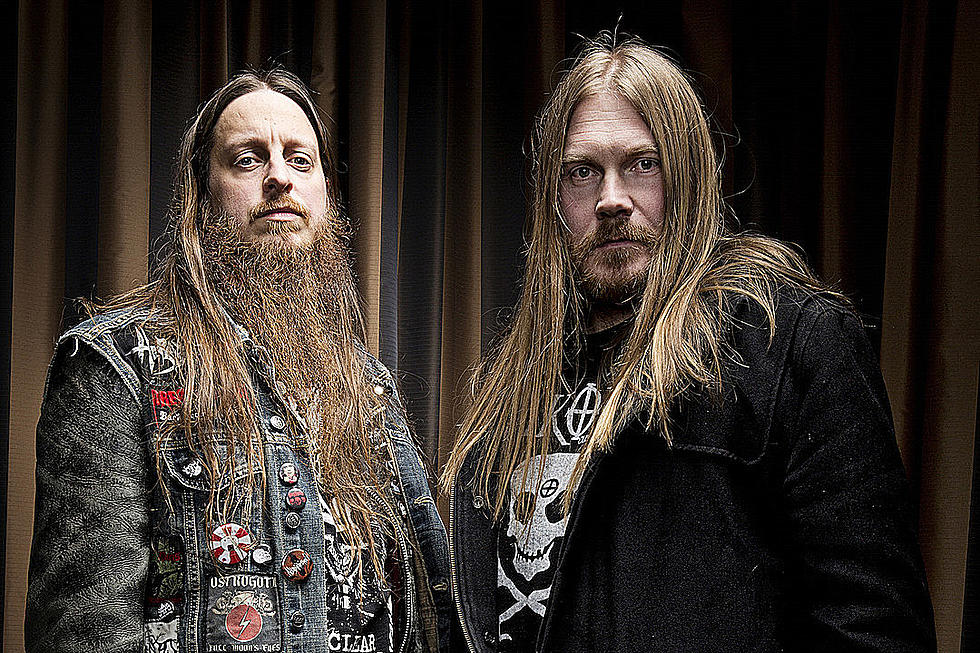 Darkthrone Announce Riff-Heavy 17th Album 'Old Star'
Photo: Ashley Maile
Darkthrone have just announced their 17th studio album, Old Star. The band's first record since 2016's Arctic Thunder will see a May 31 release date via Peaceville Records.
Though only six tracks long, Darkthrone's 2019 album promises an extreme dedication to the power of the riff. The genre-flipping Norwegian band plan to give fans a mix of old school heavy and extreme metal, plus doom-laden riffing and underground grime.
"Old Star – again we are here with THE RIFFS! A while after our previous Arctic Thunder album it became apparent that we would continue in that same style, BLACK OLD HEAVY METAL with slow thrash, classic doom and slow death metal," says musician and accidental politician Fenriz.
"All in all it is our most '80s album so far and our most metal one to date with drum sound typical for the '80s USA/German market and damned lyrics, which are all written by me. We feel that Old Star is the big brother of Arctic Thunder. More solid and with even better riffs."
Pre-orders for Old Star are now available in various bundles, each coming with handwritten lyrics in the CD booklet or LP insert. Check out the album art and track listing below.
Darkthrone, Old Star Track Listing
1. I Muffle Your Inner Choir
2. The Hardship of the Scots
3. Old Star
4. Alp Man
5. Duke of Gloat
6. The Key Is Inside the Wall