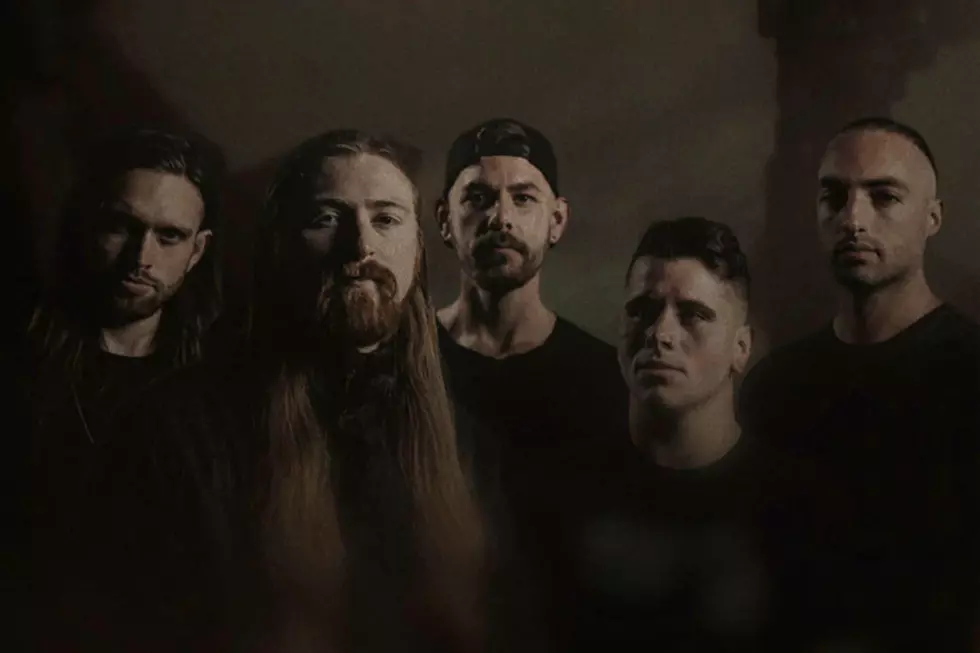 Currents Guitarist Ryan Castaldi Diagnosed With Stage 3 Cancer
Sharptone Records
Currents have revealed that guitarist Ryan Castaldi has been diagnosed with Stage 3 cancer, and that a GoFundMe account has been set up to help the musician with his medical costs.
According to a post, the musician was diagnosed in November of 2022 and started his treatment late last month. With at least two more years of treatment ahead, the GoFundMe fundraiser is seeking to raise $60,000 to help out with the guitarist's medial bills. Currents statement on the matter can be read in full below:
Our dear friend and brother Ryan Castaldi has been diagnosed with Low-Grade Follicular Lymphoma, which is a non-Hodgkin's type of cancer that begins in the lymphatic system. He was diagnosed in November 2022.

Six months prior to diagnosis, Ryan noticed a small lump in his armpit that slowly grew larger. A biopsy in October showed that it was indeed cancer. It is called "low-grade follicular lymphoma because the abnormal cells are slow-growing non-Hodgkin lymphoma that can go undiagnosed for years. The abnormal cells develop in clumps inside lymph nodes. This type of lymphoma is considered controllable, but not necessarily curable because it is slow growing.

Ryan is currently in Stage 3 and the cancer was detected both above and below Ryan's diaphragm.

Ryan began his treatment with Smilow Cancer Hospital Care Center at the end of December and his treatment includes both chemotherapy and monoclonal antibody. This treatment will last for six months followed by 2 years of maintenance monoclonal antibody treatment.

Overall, the prognosis for Ryan is very favorable but it will be a long journey. During the first six months of treatment, Ryan will not be touring with Currents. If treatment goes well, Ryan is hoping to be back on tour with the band during the summer.

Ryan has a very positive attitude and his outlook about his current situation but will truly miss touring and being on the road with his Currents family.

All donations and support will go towards medical expenses (deductibles, co-pays, and maximum out-of-pocket expenses), treatments, and living expenses.

Thank you in advance for all your generosity, prayers, and support for Ryan in his fight against cancer.

He will beat this.
Castaldi along with fellow guitarist Chris Wiseman are the longest tenured members of Currents, both having been with the band since 2014. He's worked on their two previous albums, as well as their most recent song "The Death We Seek."
At press time, Castaldi's GoFundMe account has raised just shy of $20,000 with the proposed goal for $60,000. You can head here to make a donation.
Currents are set to return to the road on Jan. 31 in Los Angeles, with U.S. dates booked into mid-February. See all their stops and get ticketing info here.
Loudwire sends our best wishes to Castaldi for a healthy outcome and recovery.
Your Guide to Rock + Metal Bands Touring in 2023
Check out over 150 rock and metal bands' touring schedules for 2023.