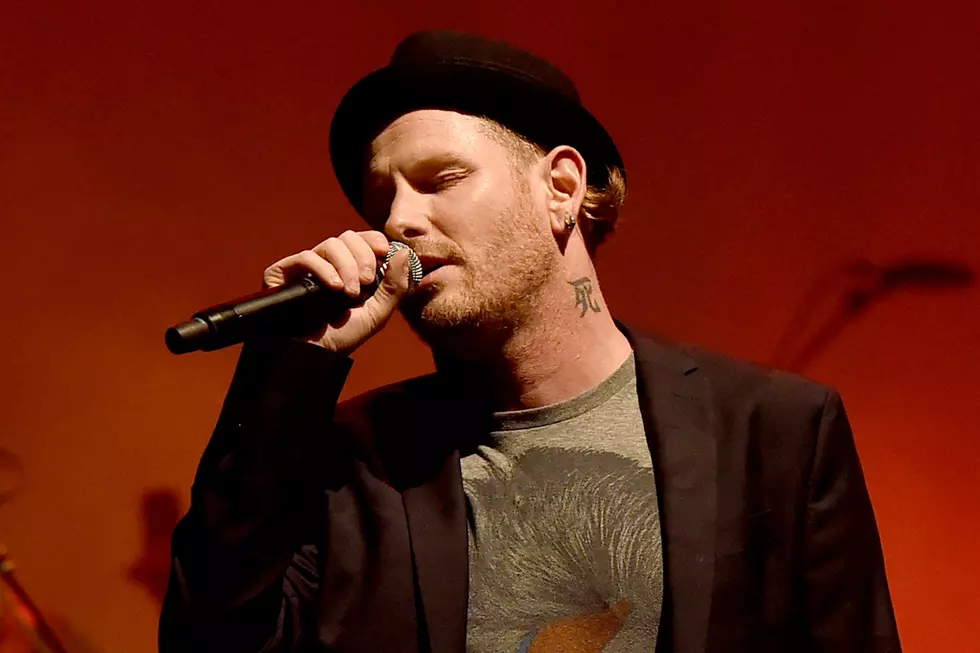 Corey Taylor Let Go of Pain Since Writing New Slipknot Album
Kevin Winter, Getty Images
Yeah - more new Slipknot album news! We recently reported on Corey Taylor's tweet stating their upcoming album We Are Not Your Kind has Iowa and Vol. 3 moments. In a new interview with Kerrang!, Taylor goes a bit more into detail about the songwriting process for this album, and how he was able to let go of the pain that underlies his lyrics.
"It's some of the darkest writing I've done in years," the singer confirms once again. "Lyrically, it has the force of Iowa, but musically it has the heaviness but the experimentation as well. It was very important for us to go somewhere crazy and make something insane."
Several years ago, Taylor went through a bout of depression that led to a divorce in 2017. The lyrical content of the album focuses on his experience getting through the divorce without relapsing on drugs, and how it all led to a winding road of self-reflection.
Though the record was written during a difficult time, Taylor admits he has since let go of the pain he was feeling at the time when he wrote it. "It means that I can kind of enjoy everything for what it is now. It's night and day from where I was two and a half years ago, so now I can listen to the music and go, 'Jesus Christ!' But, at the same time, it helps to know where I was. It's one thing to record something heavy; it's another to forget what inspired it. And, for me, that will never go away. My memory is long. I can tap into that, but that's it."
We Are Not Your Kind will be out on Aug. 9 on Roadrunner Records. See their upcoming Knotfest Roadshow tour dates here, and check out their latest single "Unsainted."
Every Slipknot Song Ranked