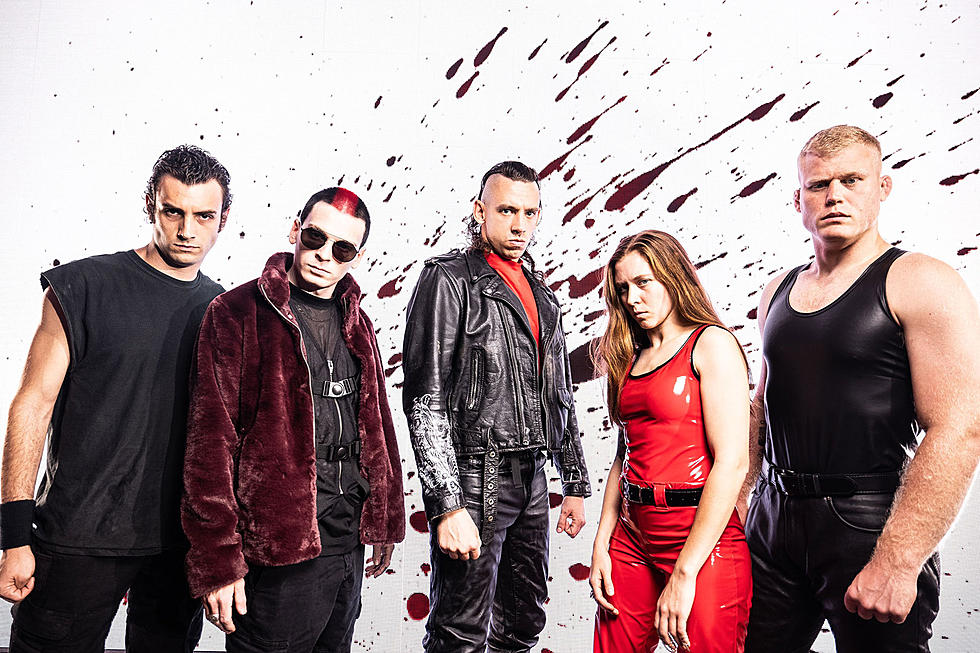 What Are Code Orange Up To With Their Mysteriously Spooky New Tease?
Photo by Jim Louvau
Who's ready to go down the rabbit hole with Code Orange? The band is definitely up to something dropping a mysterious teaser that resurrects their "Mud TV" premise.
In it, a masked reporter mirrors the old MTV News breaks, though doing so with a disguised deep voice. The reporter reveals that they've uncovered video with a mysterious new phone and a message that it is imperative for people to call or text as "The games will begin in 2 days."
"We strongly recommend all viewers stay safe and follow these instructions," adds the Mud TV reporter. The phone number in question is (412) 207-3994.
So what happens when you contact the number? Well, texting returns a message that states, "Tired of living a life in the box? Welcome home. Sign up now and don't look back" and it guides you to a community list where you enter your data to join.
But where things get super weird is what happens when you call. Initially you're directed that you can text the number given, but shortly after that happens it gives way to some "found audio." You hear a voice off in the distance as well as other distant noise. Then a voice whispers, "Did you hear that?" with another voice responding, "I don't think anybody's listening to us." It's followed by a noisy collision as if something massive has fallen, and is then followed by morse code-styled beeping, some more background noise and the phone call eventually dropping. One fan posted their experience as can be seen below.
What Happens When You Call Code Orange's Phone Number?
So what does it all mean? Other acts have used this type of promotion to build up anticipation for new songs, a new album or even a music video. It has now been three years since band's last release. It could also be the announcement of a tour, or you could literally take the teaser at its word and perhaps the band has a tie in to a gaming concept coming on Feb. 15.
Test it out for yourself and be the first to know what's up, and look for the answer coming Feb. 15.
Most Anticipated Rock + Metal Albums of 2023
2023 is looking good for rock and metal albums already.