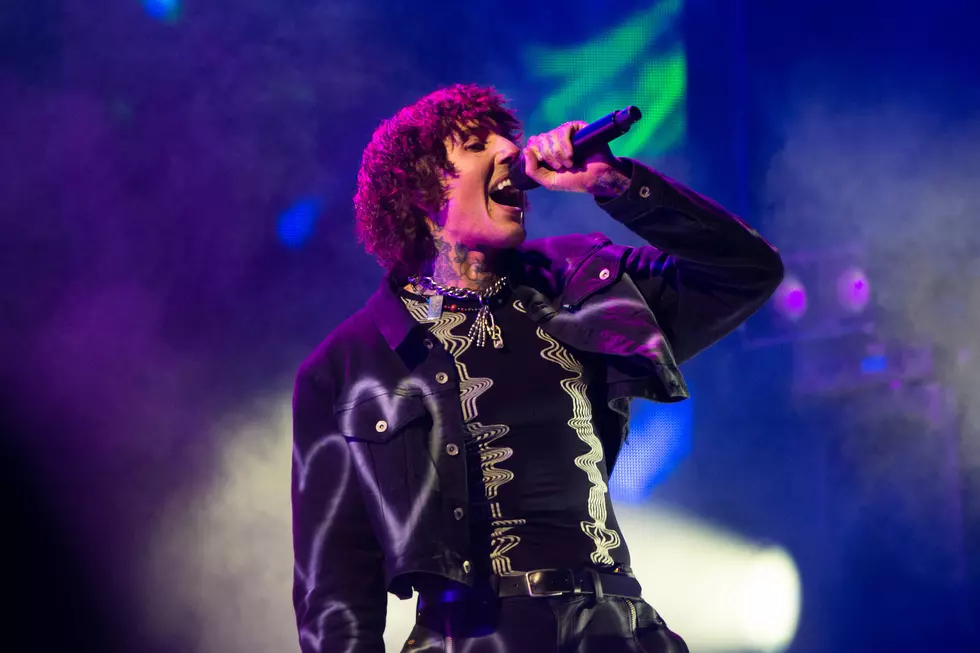 Bring Me The Horizon Tease Upcoming Music During New YouTube Series
Joseph Okpako, Getty Images
Bring Me The Horizon launched a new YouTube series yesterday (March 31), during which they shared snippets of upcoming music.
The series is called BMTHS5: Post Human EU and documents Bring Me The Horizon's recent European tour. During the first episode, Oli Sykes and Co. took fans behind the scenes of their first stop in Germany. "First gig back, man. Always feel like you ain't got a fucking clue how to do it," Sykes tells the camera before comparing the experience to riding a bike in front of 10,000 people.
The band also met up with Rammstein frontman Till Lindemann, who gave them their very own bottle of Rammstein tequila. But just before that, they were working on a new song. Listen to some clips of the track in the video below.
In an interview with NME in 2022, Sykes explained why new Bring Me The Horizon music has taken so long to arrive. "It's almost like we've been backlogged; now the world is up and running again, in between other commitments such as families, kids and even my own [Drop Dead clothing] brand, it's just about finding the time."
"We are chipping away at it, but I also think we feel as though the bar has been set so high for us. I feel like we have this pretty incredible [live] set now, and any song we write now has to be good enough to justify its place on the setlist," he added.
Bring Me The Horizon - 01BMTHS5 - Ten Minutes 'Til Till.MP4
Bring Me The Horizon are set to wrap up the overseas leg of their tour in June before heading the the United States. Make sure to grab your tickets here.
Your Guide to Rock + Metal Bands Touring in 2023
Check out over 200 rock and metal bands' touring schedules for 2023.