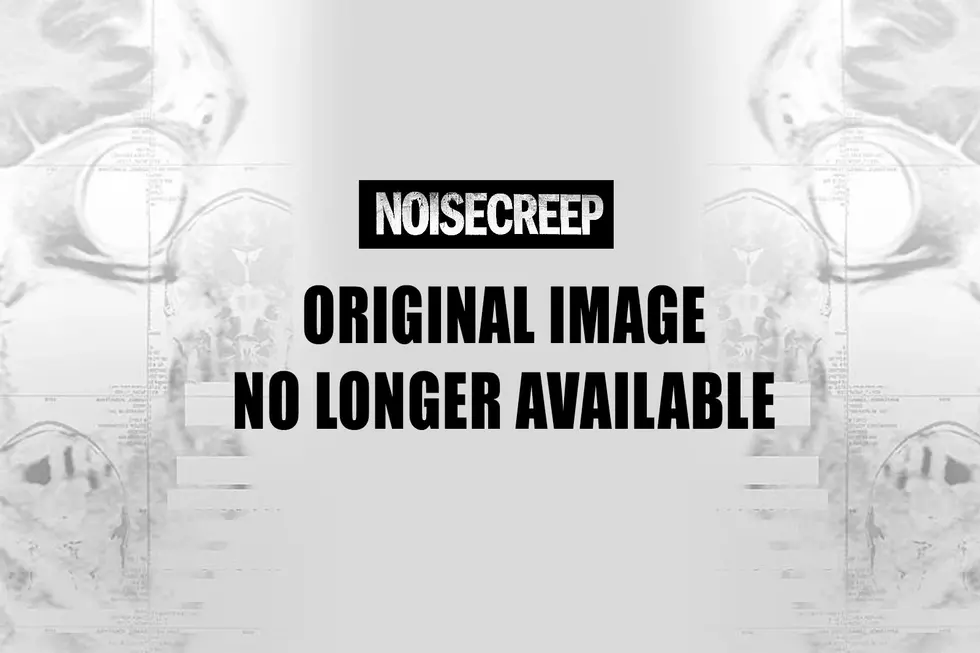 Bleeding Through 'Rise' to the Occasion

A few weeks ago, Orange County blackened metalcore maestros Bleeding Through announced that they had signed with up 'n coming label Rise Records. Vocalist Brandan Schieppati talked to Noisecreep about their new home, saying, "It's definitely a fresh start, and it took people by surprise -- us signing to a newer label like Rise. If you have at all monitored the career of Bleeding Through, you may have expected us to end up on Roadrunner or Century Media or Nuclear Blast, labels we worked with in Europe. Those are all great labels, but the energy that Rise brought to the table won us over."
Rise's courtship of Bleeding Through was born of passion for the band. "Other labels were like, 'We love Bleeding Through and want to keep your career going,' whereas Rise said, 'We want to build on it.' After 10 years, we have been content with the fan base, the familiarity of touring and the comfort of knowing what to expect at every show. Rise wants to build on that. They have the confidence in us to right the ship," the singer said.
Signing with Rise isn't the only fresh air coursing through Bleeding Through's collective lungs. New guitarist Dave Nassie -- who spoke to Noisecreep before any other metal publication -- is part of the band's rejuvenation. "We should have added him in the first place. Jona [Weinhofen] gave us good years of touring, but Dave opens us up. He's an incredible musician."
Bleeding Through are deep in the writing process and have about "five skeletons of songs going on right now," the vocalist said. "It's been quick and that's because we wait three years between albums. Here, we waited a year-and-a-half. We're writing more aggressive stuff. I am not going to say 'proggish' since that term is too loosely used. But it has a musical sense to it that's like that. It's aggressive and fast."
In his spare time -- as if he had much to begin with -- Schieppati is managing a gaggle of bands, including For the Fallen Dreams, Stray From the Path, Let Live, and Deez Nuts. He plays hockey twice a week and tries to go to as many Anaheim Angels games as possible, all while interning under a well-known strength and conditioning coach in Huntington Beach. Schieppati said, "It's something I can see myself doing later in life, doing conditioning for athletes. Now, I get to watch athletes and get myself in peak physical shape."