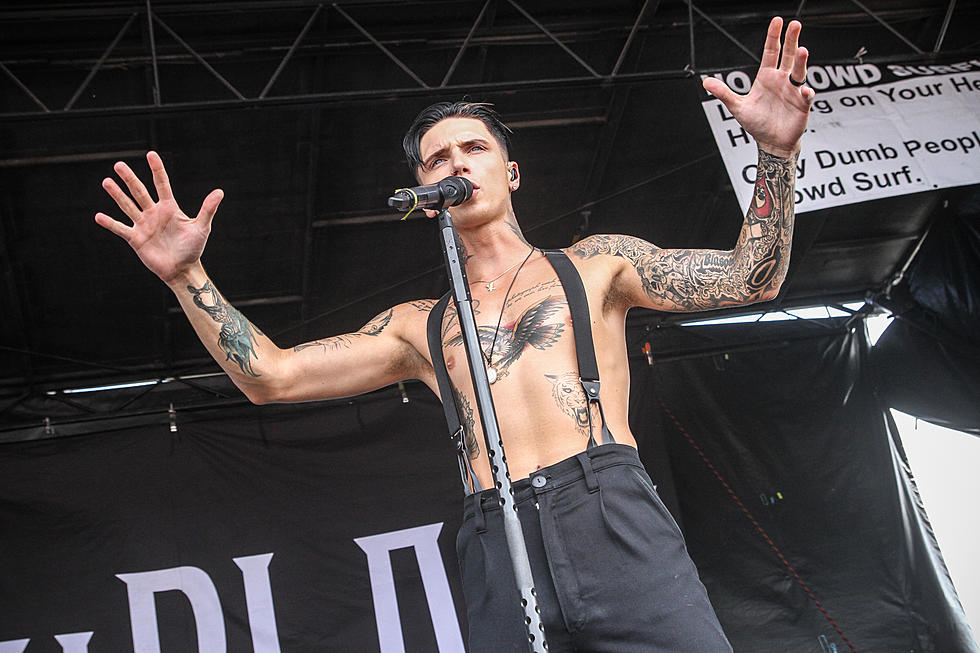 Black Veil Brides' Andy Biersack Undergoes Surgery to Remove Appendix
Johnny Perilla, Loudwire
The singer, who is currently working up to new music from his alter ego solo project Andy Black, revealed via Twitter, "Just got out of surgery to remove my ruptured appendix. Happy to report the procedure went very well & I should be back up on my feet in no time! Thanks for all of your kindness & Support. P.S. Seeing all of the love you guys are showing for 'The Promise' means the world to me!" Biersack posted a his actual "thumbs up" in a photo from his hospital bed to accompany his message.
Once word got out, Biersack received plenty of messages. Black Veil Brides' Jake Pitts offered, "Damn dude, that's some serious stuff man. Glad you are ok! Wishing you a speedy recovery." Meanwhile, BVB's Jinxx added, "Hey little brother. I'm so sorry to hear this happened. Glad you're feeling better. Stay well, we love you buddy."
The Word Alive's Telle Smith commented, "Hope you heal up fast. We were worried last night! But happy it went smooth. Maybe a few more 'steaks' for the next dinner to make up for it."
The Ohio native even got some recognition from the twitter account of the Cincinnati Reds baseball team, who added a "Get well soon, Andy!" Biersack responded, "Thanks! This made my day! Let's get another W tomorrow."
Andy Black's The Ghost of Ohio album is due April 12 and he just released a new video for the song "The Promise." The singer is set to start his solo tour April 7 in Sacramento. See his tour schedule here.
Andy Black, "The Promise"
The Top 50 Metal Bands Who Released Their First Album in the 21st Century