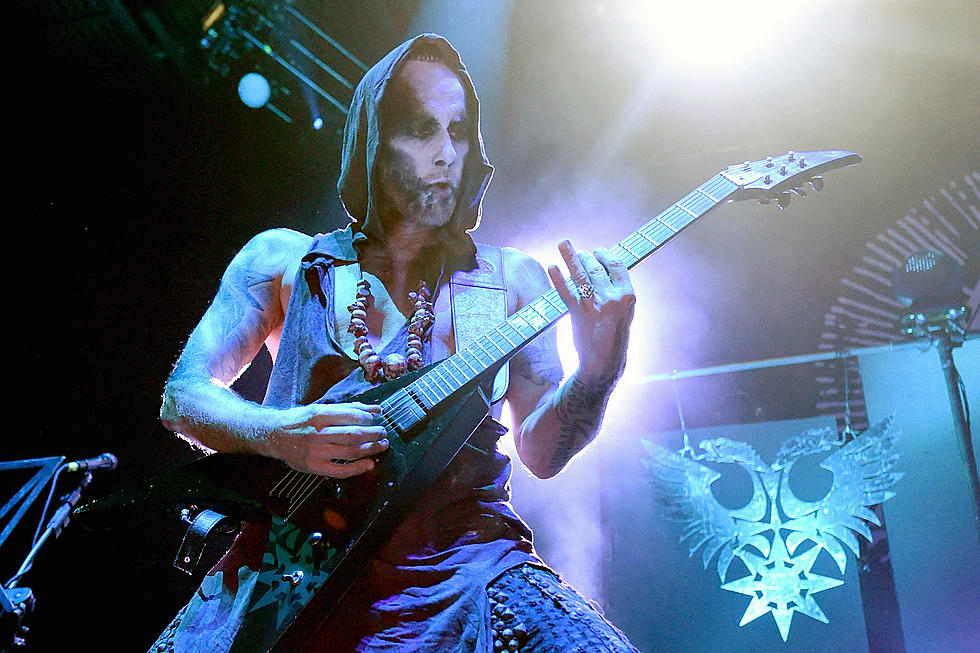 Behemoth's Nergal Wins Judgment Against Stalker + Offender Apologizes
Ethan Miller, Getty Images
Behemoth bandleader Nergal has secured an indictment and damages against a woman who was stalking him for over a year and a half, he revealed. In addition, the offender apologized to the musician in a statement the Behemoth vocalist-guitarist subsequently shared Wednesday (Nov. 20).
As explained in an accompanying message from Nergal, the stalker (who he described as a "very well-educated woman holding a socially important position") also harassed those close to the musician from October 2017 to May 2019. After his lawyers reported the crime and filed a motion to prosecute, however, the two parties settled the case amicably. See the update from the Behemoth leader down toward the bottom of this post.
"I didn't tell you about it earlier nor did I react to it, although it was not an easy task," Nergal revealed Wednesday. "Why? Because a stalker wants to stay in touch with his/her victim for as long as possible. They seek attention. Maintaining contact with a stalker is a grave mistake because it motivates him/her to continue. So the key to solving the problem is total indifference, and if that doesn't work, reporting the case to the law enforcement authorities."
He continued, "In order to stand up to a stalker, you need to be aware that stalking is a crime punishable by imprisonment for up to three years, and in the event of a victim being brought to suicide, up to ten years. It can and actually must be reported to the law enforcement authorities and motioned to prosecute the offender."
The judgment against the stalker prohibits her from coming within roughly 160 feet of Nergal. Further, the Behemoth member will donate the monetary damages to a nonprofit organization. ("I've donated this amount to the 'Mozna Inaczej' Foundation fighting against stalking," the musician said.)
"Know that I will react to every persistent harassment of me or my loved ones," the Behemoth frontman added. "I will react to stalking, hate speech and any other behavior that may be considered a crime."
See Behemoth in the 50 Most Important Metal Bands in the 21st Century