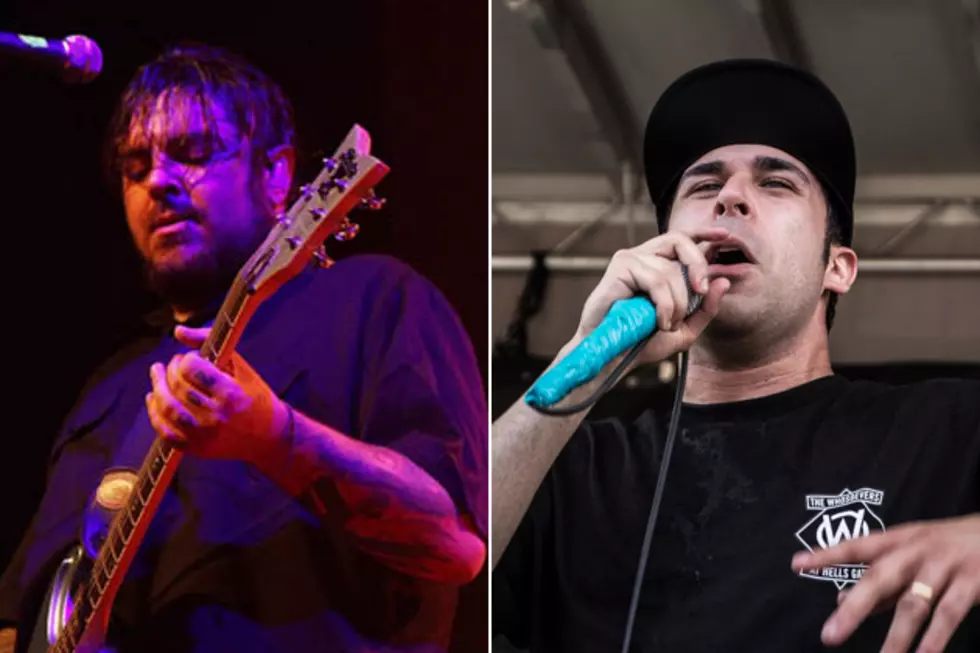 Battle Royale: Seether Make a Run, But Islander Remain No. 1
Liz Ramanand, Loudwire / Kathy Flynn, WickedGoddessPhotography.com
Congrats to Islander, who held onto the No. 1 spot on the Noisecreep Battle Royale Video Countdown for the second week in a row with their clip for the breakout single 'Coconut Dracula.' The video earned just shy of 32 percent of the final tally. Finishing a distant second was The Virginmarys' 'Just a Ride,' reaching its highest position yet, while Tom Keifer's 'The Flower Song' placed third in its final week of voting.
Elsewhere on the countdown, Seether's 'Words as Weapons' was making an early push for the top spot, but stalled out late in the week to finish fourth, while Empress AD had the highest debut at No. 8 with 'Invisible Conductor.' You can see all of the Top 10 videos below.
Who will top the countdown next week? Videos from Flyleaf ('Set Me on Fire'), August Burns Red ('Beauty in Tragedy'), Fuel ('Cold Summer'), Gus G. ('Blame It on Me'), Blues Pills ('High Class Woman') and The Reverend Horton Heat ('Mad Mad Heart') enter the voting frenzy. You can see each of those videos, along with every clip available for voting, by clicking on the title in the Battle Royale poll at the upper right of this post (or at the bottom of the post for those using mobile devices). And remember, you can vote up to once per hour through the Battle Royale deadline of Friday, Aug. 8 at 11AM ET. Vote, vote some more and vote often to make sure your top clip makes the Top 10.
9

'Die to Save You'

Sick Puppies

8

'Invisible Conductor'

Empress AD

7

'Messed Up World'

The Pretty Reckless

6

'They Don't Need to Understand'

Andy Black

5

'Dance With the Devil'

Black Water Rising

4

'Words as Weapons'

Seether

3

'The Flower Song'

Tom Keifer

2

'Just a Ride'

The Virginmarys

1

'Coconut Dracula'

Islander