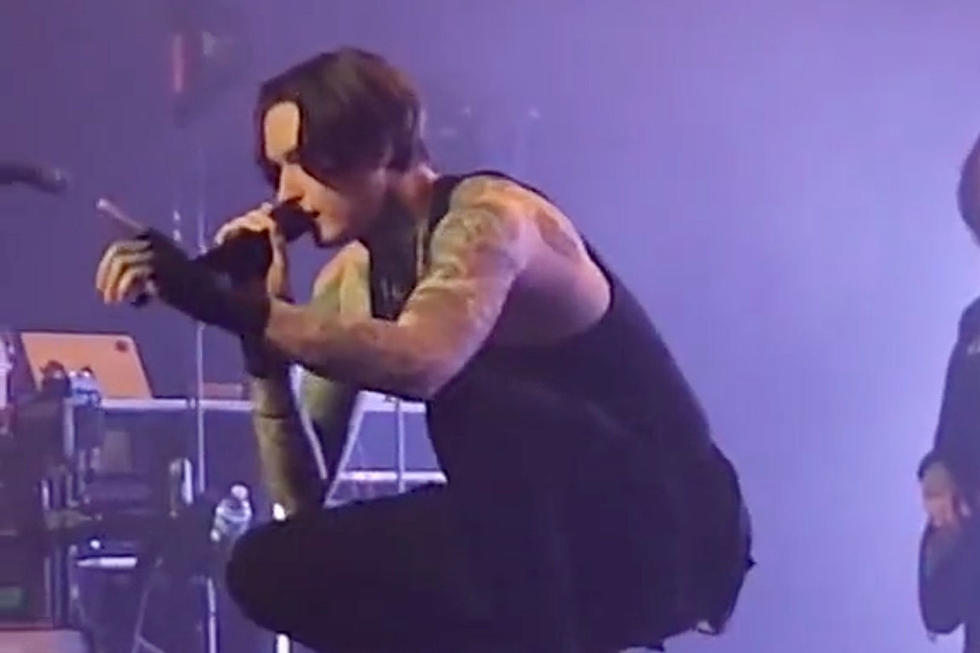 Bad Omens Singer Tells New Fans From TikTok There's Only One Rule of Rock + Metal Shows
Twitter: @distroeva
Thanks to modern technology, the entry points for music fans into rock and metal is immense at this point, but for Bad Omens, they've seen a recent surge of fresh faces in their crowd brought from the social media platform TikTok thanks to the popularity of their song "Just Pretend." During a recent performance, frontman Noah Sebastian addressed the crowd about the influx of TikTokers at their shows, sharing his one rule for them while also explaining why they should be welcomed by their fanbase.
"I've been made aware of like, this awkward divide of the demographic of the people coming to these shows, right? Cause this next song we're about to play ("Just Pretend"), people call it the TikTok song, right? And they forget that it hit No. 1 on rock radio," said the singer.
He continued, "Anyway, with a new found awareness on that new platform, there's a lot of new people coming at heavy music shows, rock shows, alternative shows, and those people do not know what the fuck they're doing. But we fucking WANT THEM HERE. We want them here. We don't want to be fucking gatekeepers and elitist motherfuckers."
He then addressed the newcomers in the crowd, stating, "So if this is your first rock or metal show and you don't know what you're doing, this is kind of how it works. Welcome to the Bad Omens show. People take care of each other. People respect each other. You can still fucking crowd surf, rock it, rock the fucking moshpit. Go nuts. There's a party in here and take care of each other. That's the only rule."
Bad Omens have taken that next step as a band with their third album, The Death of Peace of Mind, which topped Billboard's Top Heatseekers chart upon its 2022 release. Over the course of the past year, Bad Omens have also seen a surge of support come from social media, where they're frequently trending on Twitter and have become a TikTok favorite as well.
READ MORE: Corey Taylor Names Three New Rock + Metal Bands 'Carrying the Flag' for Heavy Music
The Death of Peace of Mind has already yielded a trio of charting Mainstream Rock songs, with the title track hitting No. 24, "Like a Villain" reaching No. 10 and "Just Pretend" topping the chart off the record. The band also just won the Heavy Music Awards trophy for Best Album at the 2023 ceremony just last month.
Bad Omens are currently catching a break from the road, but will be back playing stateside with a North American tour in September and October. Be sure to get your tickets here.
Your Guide to Rock + Metal Bands Touring in 2023
Check out over 200 rock and metal bands' touring schedules for 2023.