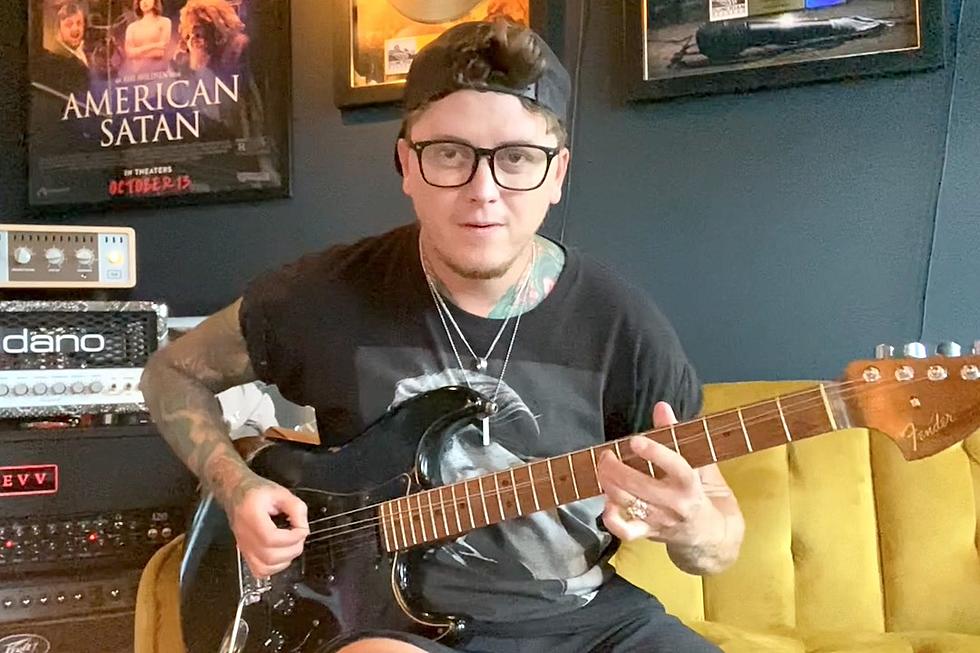 Asking Alexandria's Ben Bruce Plays His Favorite Riffs
Loudwire
Asking Alexandria guitarist Ben Bruce is our latest guest on Gear Factor. Watch the musician play through some of his favorite riffs from his band and legendary rock and metal acts below.
"The riff that made me want to play guitar for the rest of my life and do it for a living was "Through the Never" by Metallica," Bruce says. "It just had so much energy and so much aggression. I remember being a kid and hearing it for the first time, just bouncing up on my bed like, 'This is insane!' Sick riff."
As for his favorite riffs to play while learning guitar, Bruce goes through Metallica's "Fade to Black," Papa Roach's "Last Resort" and Ozzy Osbourne's "Crazy Train." "That riff is probably one of the most iconic guitar riffs of all time," Bruce says about "Crazy Train." "Randy Rhoads was just such a phenomenal guitarist with such an insanely original and unique sound. I think that guitar riff, obviously, is gonna stand the test of time."
As for his own riffs, Bruce points to "The Final Chapter" as the first part he wrote for Asking Alexandria and a lick from "See What's on the Inside" as his current favorite. Bruce goes through both tracks, including an atmospheric and soulful lead from the band's upcoming album.
Watch Ben Bruce play his favorite riffs below and click here to pre-order Asking Alexandria's See What's on the Inside, which comes out Oct. 1.
Asking Alexandria's Ben Bruce Plays His Favorite Riffs
The Best Metal Songs of Each Year Since 1970
See Loudwire's picks for the Best Metal Songs of Each Year Since 1970.