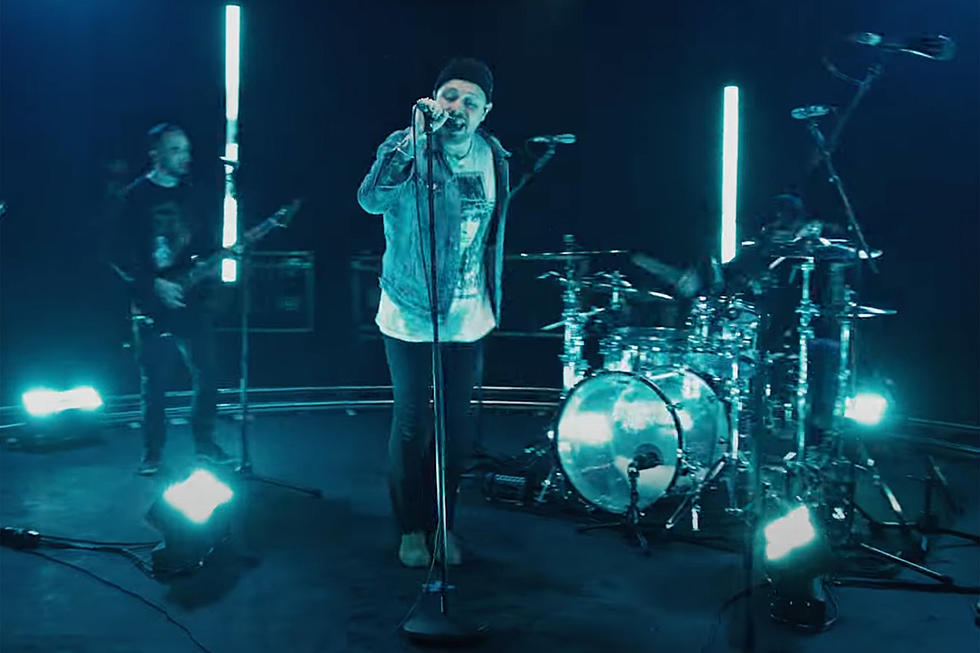 Architects Live for the Moment With Anthemic New Song 'When We Were Young'
YouTube: Epitaph Records
Welcome back, Architects! After their stellar 2021 offering For Those That Wish to Exist, the U.K. metalcore outfit are serving up a strong, triumphant slab of aggression with their new song "When We Were Young."
While new album details have yet to be revealed, this fist-to-the-sky anthem would be a solid start if indeed it is included on a forthcoming full-length. Buoyed by a spiraling and ever-present guitar line, the song features off-to-the-races verses before pulling back for the reflective but anthemic chorus.
"When we were young / We thought we'd have the whole world figured out / Now all we do is speak in tongues / We play a losing game, only now we hear the shouts, fading out / We flew into the sun," belts Sam Carter in the chorus of the song that largely centers on losing that appreciation for living life in the moment. Get a closer look at the lyrics below and you can find the song via multiple platforms here. You can also check out a performance-based clip directed by the band's own Dan Serle that features the group shot in the round.
Architects, "When We Were Young" Lyrics
we're separated by a margin of a greater degree
the same flesh and blood but in a different lane
i read the remedy too but my words, they still sounded the same
when we were young
we thought we had the whole world figured out
now all we do is speak in tongues
we play a losing game
only now we hear the shouts fading out
we flew into the sun
i'm dedicated to the shadow that's been following me
it caught me counting the cards
i guess the rules remain
oh it was heavenly then
but the devils were calling my name
is there something in your eye?
did you fall or were you just on a high?
everybody's so afraid they could die
but they never once said
thank god we're alive
Architects, "When We Were Young"
As stated, "When We Were Young" is the first taste of new music following the band's 2021 album. While a new album has yet to be announced, the group is moving forward with touring plans. A European trek will kick off on May 2 in Leeds, U.K. and you can look for the band stateside starting Sept. 6 in Minneapolis, Minnesota at First Avenue. See all of their scheduled dates and get ticketing info here.
Most Anticipated Rock + Metal Albums of 2022
What should be on your radar for 2022.