Slipknot Drummer Joey Jordison Unveils Scar the Martyr Release Plans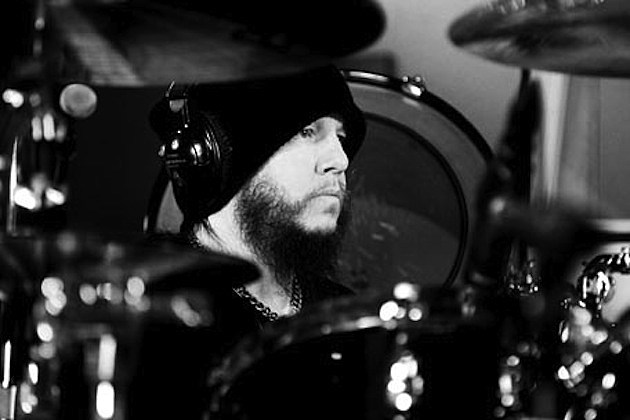 With Slipknot on their usual hiatus, the band's rhythmic backbone and one of its primary songwriters — drummer Joey Jordison — has revealed release plans for his new Scar the Martyr project. The band's as-yet untitled debut will be released this fall via Roadrunner Records.
The record was recorded at Sound Farm Studios in Jordison's native Des Moines, Iowa. It was produced by Rhys Fulber, whose extensive resume includes work with Fear Factory, Rob Zombie and more.
Scar the Martyr is Jordison's "baby," as he manned the kit and played bass on all songs. So he was the rhythm section. He also played rhythm guitar on all but two tracks and wrote the album along with lead vocalist Henry Derek. Essentially, he pulled quadruple duty, for those keeping score at home.
In the studio, Jordison was also joined by keyboardist Chris Vrenna (Nine Inch Nails), as well as guitarists Jed Simon (Strapping Young Lad) and Kris Norris (Darkest Hour), who collectively handled all lead guitars on the album. The album is said to draw from post-punk and industrial influences, but knowing Jordison's history, it won't be anything but uncompromising in its heaviness and awesomeness.
"With this project, I focused my efforts on writing for the better of the song," the drummer stated. "I wasn't worried about flash or persona … It's all about writing a good solid song. I'm writing music that people can grasp and hold on to … something that resonates. If you don't have that, then you have nothing."
With Jordison's history and pedigree, and the cast of players he has surrounded himself with, it's expected this project will be two horns up.