Former Nirvana Guitarist Pat Smear Would Like to Play Band's Songs Again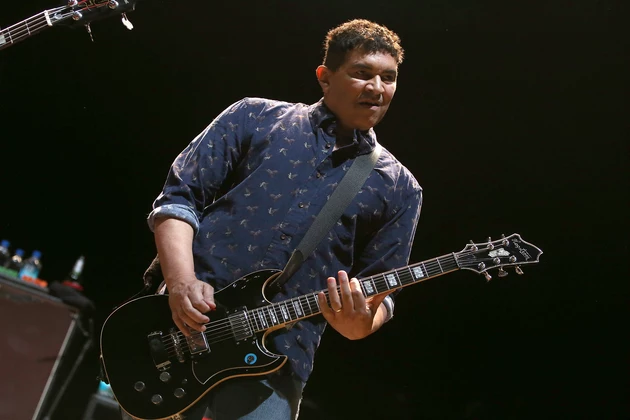 It's been 19 years since Kurt Cobain's death, but now former guitarist Pat Smear believes that the surviving members of Nirvana should be able to play the band's old songs.
Smear, who joined the group as a touring guitarist in 1993, opened up about the topic in a recent interview with Digital Spy. "I know Nirvana's a strange thing. It means a lot of things to a lot of people. I personally wouldn't have a problem with it." He later clarified by saying, "Yeah, why the f— wouldn't we play Nirvana songs? That's my attitude. I get it, you know, but I don't know … For me it's like, why wouldn't we?"
Though Smear was vocal in his opinion, he was also careful not to speak on behalf of the other former members, Dave Grohl and Krist Novoselic. "I think (playing Nirvana songs is) different for those guys than it is for me," explained the guitarist.
Nirvana immediately disbanded after Cobain's death, yet the surviving bandmates have remained close over the years. Smear has been a regular contributor to Grohl's Foo Fighters, and last year they were joined by Novoselic and Paul McCartney in a rock supergroup unofficially dubbed "Sirvana".
When asked about who could possibly replace Cobain on vocals, Smear was non-specific. "I've never thought about who else could do it. So I don't really know," he stated. "I wouldn't be surprised if it happened, I wouldn't be surprised if it didn't. There's no one in particular that I've thought of or thought about."