Favorite Avenged Sevenfold Song – Readers Poll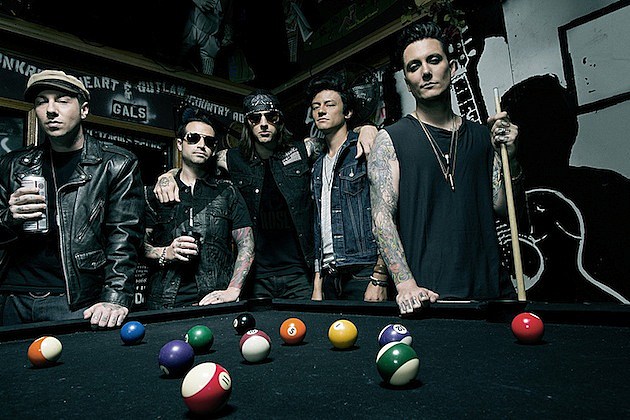 Avenged Sevenfold are building one of the more promising careers in rock, delivering solid song after solid song since arriving on the scene in 2001. This Readers Poll revisits their past and asks you to let us know your favorite Avenged Sevenfold song.
The band launched their career in 2001 with the 'Sounding the Seventh Trumpet' album, which yielded such favorites as 'Darkness Surrounding' and 'We Come Out at Night.' 2003's 'Waking the Fallen' gave us the singles 'Eternal Rest,' 'Second Heartbeat' and 'Unholy Confessions,' but it wasn't until 2005's 'City of Evil' that the band really attracted a mass audience. That album provided the breakout songs 'Burn It Down,' 'Bat Country,' 'Beast and the Harlot' and 'Seize the Day.'
The group's 2007 self-titled release kept the hot streak going. 'Critical Acclaim,' 'Almost Easy,' 'Afterlife,' 'Dear God' and 'Scream' all earned airplay. And the 2010 'Nightmare' album yielded such favorites as 'Nightmare,' 'Welcome to the Family,' 'So Far Away' and 'Buried Alive.' At the time of this poll, Avenged Sevenfold's 'Hail to the King' was preparing to arrive and the title track had already begun to climb the chart.
So take a look at the choices below and let us know which Avenged Sevenfold track strikes you the most. Vote for your favorite song in the Readers Poll below: