Dee Snider Goes Broadway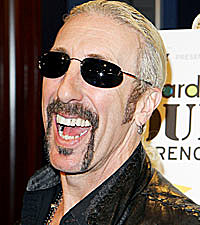 Twisted Sister singer, syndicated radio host, gap bridger between the Great White Way and rock 'n' roll. Is there anything Dee Snider can't do?
Snider, who is currently starring in the Tony-nominated musical 'Rock of Ages,' told Broadway.com that he will be releasing an album dubbed 'Dee Does Broadway.' The ambitious platter will "bridge the gap between Broadway and rock 'n' roll and introduce the hard rock audience to the amazing music of the Great White Way."
A release date for 'Dee Does Broadway' has yet to be determined, but Snider clearly thinks very highly of the project.