10 Best Guitar Origin Stories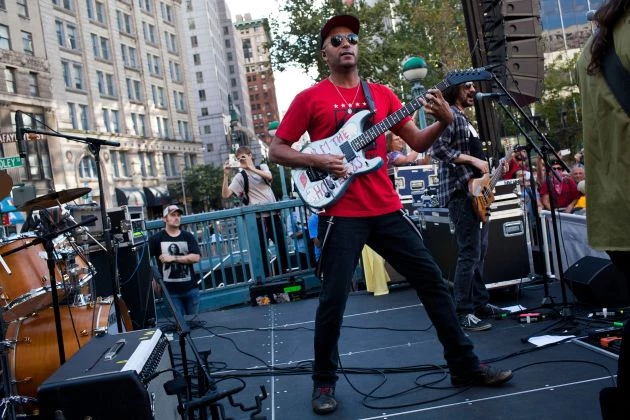 Throughout the history of rock and metal, certain artists have risen to the top to become legends. Many of these artists started out with a favorite guitar, or they developed something new to suit their ever-expanding needs as a musician. Many of these guitars became iconic symbols on their own.
From James Hetfield's bolt-on neck Flying V copy to Steve Vai's first 7-string Ibanez, these guitars have come to have as much influence over budding shredders as the artists themselves. Some of these stories involve young, broke, hungry metalheads who hadn't yet made it to the top and had to scrimp and save to get a cheap axe. Others involve guitarists who were innovative and industrious enough to build or modify their own guitars to get exactly what they wanted. And other guitars just look damn cool. Every guitar has a history and here we look at several iconic guitars and give you the 10 Best Guitar Origin Stories.